We provide rodent control services for Laguna Beach.
Get in Touch With Us To Stop Mice and Rats In Your Home.
A rodent infestation can be a hazard both to your health and to your property. If you catch mice or rats attempting to turn your Bay Area home into their new holiday retreat, then acting fast is the key to containing all the damage they can cause. Even a few mice or rats around your home can cause considerable damage by contaminating food or biting your loved ones. Even rodents that don't carry infectious diseases may chew their way through the walls of your home to seek out food or shelter. This can be expensive and time-consuming to replace. 
If the problem gets out of hand, the repair costs can put a heavy strain on your monthly budget. Rats and mice can multiply quickly, so handling the problem in its early stages is a must if you hope to make the rodent control experience as easy as possible.
Need help? Call professional rodent control specialists like Rodent Control Inc. Our team is available between 6 am and 8 pm six days a week (Sundays through Fridays; closed Saturdays) to conquer any rodent problems you may be facing in your home. Schedule an appointment or request a free quote by calling us today at (833) 3-RODENT (763368).
Rodent Myths
How much do you know about rat control and mice control? Brush up on your knowledge to make sure you're as informed about rodents and rodent control as you think you are.
Rodents Only Care About Cheese
Contrary to popular modern belief, rodents don't actually care much for cheese. Instead, they prefer a diet of grains and seeds, although they will also forage on whatever else they can find in your home. So long as there is easy access to food, rodents are not very picky about what type of food it is. Rats and mice will feast on scraps from outdoor garbage bags and will even chew holes in your walls in order to make their nests near a regular source of easily accessible food. Keep your garbage bags secure in plastic bins, and never leave food on the counter. To combat a rodent infestation, call your local rat control, or mice control specialists as soon as you see them gathering around your home.
It's Easy to Handle an Infestation on Your Own
Setting traps for mice and rats can be a useful way to catch many of them, but if your home has a large infestation, it's unlikely that you will be able to eliminate all the rodents on your own. Additionally, Rodent Control Inc. recommends that you leave the large-scale rodent control attempts to the experts. Trained rodent control specialists have the skills, tools, and expertise to handle a rodent infestation safely.
Unfortunately, many homeowners who wish to attempt rat control or mice control projects on their own may not be familiar with the risks of certain products they choose to use in their homes. For example:
Rat poison isn't harmful only to rats. It can also be extremely dangerous to you, your pets, and your children.
Spreading mousetraps randomly around your home also runs the risk of causing more harm to you than to rodents, especially if you are not sure where the rodents have found an entry point into your home. Small children may poke traps with their fingers, or a late-night stroll to the bathroom could result in the trap snapping on your toe.
Owning a cat or dog, even a trained hunting dog, is not a solution to a rat infestation. While your pet may manage to kill a few mice and rats, the threat of your pet on the property may simply cause the rest of the rodents to become more sneaky in response.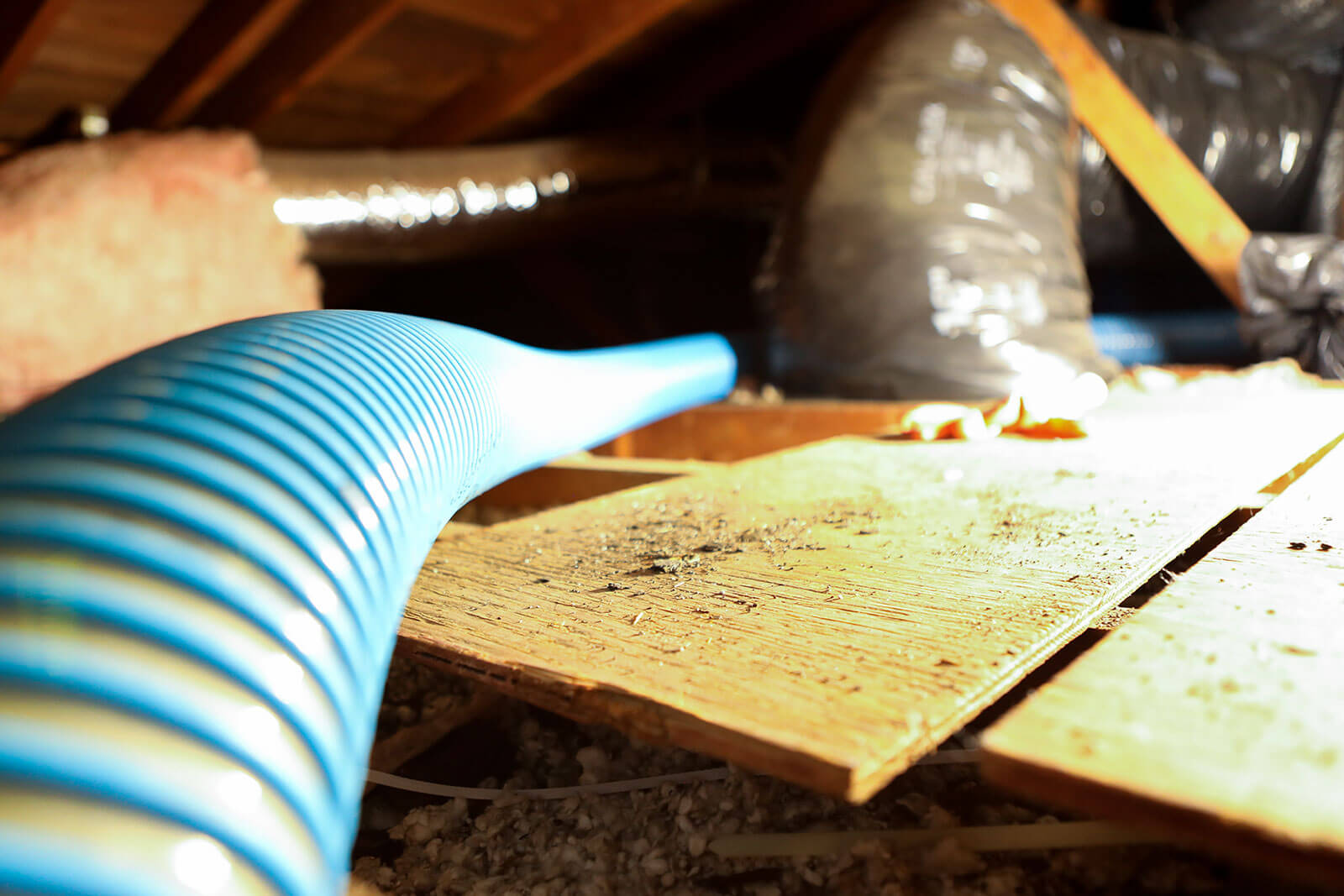 Rodents can reproduce very quickly (with female rats coming into heat once a week), so it isn't difficult for a rodent infestation to grow out of hand in a single month's time. Chemicals, rat poison, mousetraps, and pets are not necessarily the answer. In fact, these things may even cause more harm than good.
In addition to the risks that DIY rat control or mice control products may cause your family, DIY products can also be just as (or more) expensive than calling in the rodent control professionals to do the same job. Rodent Control Inc. always uses 100% chemical-free products when we visit your private home. Call us at (833) 3-RODENT (763368) to schedule an appointment today. Our team will handle a rodent infestation quickly and safely, and you won't be left with chemicals or random traps in your hallways at night.
Rodent Facts
Rats and Mice Can Carry Disease
Fact: You should never approach a rat or mouse that you spy in your yard or home. Wild rodents are very different from pet store rodents and can easily be exposed to diseases while they are outdoors. Infected mice and rats can carry diseases that are harmful to humans, such as Salmonella. Some diseases may even be deadly. These include Hantavirus, Leptospirosis, and Rat-Bite Fever (among others).
Rats Can Chew Through Concrete
Fact: Rats have strong teeth that allow them to chew through drywall, wood, sheet metal, brick, concrete, and many other building materials. Put simply? If a rat becomes motivated to enter your home in order to obtain easy access to food, water, and shelter, then it will.
Because of this, it is critical that you do not leave pet food on the porch or human food scraps on your counter, especially for multiple days at a time. Doing so may invite hungry rats into your home. Instead, store your food safely in tight bins and pantries. This will prevent the smells from reaching rats outdoors, and the rats are more likely to move on in search of food that is easier to access.
Rodent Control Inc. is a professional Bay Area rodent control company with over 10,000 satisfied customers in north and south California. Ready to schedule an appointment? Call us today at (833) 3-RODENT (763368). Our team will arrive to help as quickly as possible, so you can return to enjoying your home peacefully and rodent-free.
Hours
Sunday 6:00 AM  –  8:00 PM
Monday 6:00 AM  –  8:00 PM
Tuesday 6:00 AM  –  8:00 PM
Wednesday 6:00 AM  –  8:00 PM
Thursday 6:00 AM  –  8:00 PM
Friday 6:00 AM  –  5:00 PM
Closed on Saturdays
"We went with Rodent Control to help with a mouse/rat that was in our basement and gnawing on all of our stuff. (Protip: don't keep dog food or treats in a basement) Sam is our POC at Rodent Control and has been great and attentive. Can text him and get a response and next steps scheduled. And they follow through. Mouse/rat was caught, hooray!"
"Rodent Control saved the day! I was mortified to have rats in my attic! I was impressed by their prompt responsiveness. From my initial phone call, their customer service has been exceptional. Both on the phone and in the field. They quickly arrived to assess the situation, and were willing to schedule service that week. The field technicians were very professional, thorough, and paid great attention to detail. They closed off all entry points, ensuring a professional and clean look. They cleaned and disinfected the attic, set traps, and arranged the date to come back and check everything. They took care to protect my carpets upon entering the house and performing work. The entire staff was very friendly and accommodating. A huge thank you to Sam and his entire team at Rodent Control!"
"I had a rat in my duplex terrifying my tenants and chewing through water lines causing a mess. Jake and his team saved the day! They sealed up every opening on the perimeter of the building, set traps and released a spray in the basement to eliminate any scent that could attract other rats. These guys don't try to set you up on a recurring monthly plan like most of the bigger corporations will do. They may not be the cheapest but they do the job once and do it right! Nice work!"