Rodent Control Inc.
1-833-376-3368
Rodent Control in Los Angeles, Orange County, & the Bay Area
California's Trusted, Family Owned, Independent Rodent Control Company Since 1999.
Get in Touch With Us To Stop Mice and Rats In Your Home.
Call Now To Stop Mice and Rats In Your Home
100% Guaranteed Rodent Control in Southern & Northern California
Keeping unwanted pests out of your home is simple with Rodent Control Inc. We're a rodent control service in Northern and Southern California, helping people keep rodents out of their homes for good. Whether you need rodent control services, attic cleaning, or insulation services, our team can assist you. We are proudly servicing Northern and Southern California. Contact us today to get started!
Greatly serving Southern and Northern California.
Top-Quality Products & Brands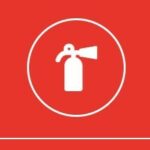 100% Chemical Free Products
Over 50,000 Satisfied Customers
The Only Rodent Control Company That Guarantees To Solve Your Problem and Put An End To Your Mouse & Rat Infestation

No Maintenance Required After We Do Our Work. 

All-Natural Solutions That are Safe For Your Family & Pets.
Licensed & Insured. Over 50,000+ Satisfied Customers.
We Offer Support on Sundays.
Family-Owned, Operated, Local, and Independent.
Our Services Include:
Rodent Control
Attic Cleaning
Insulation Services
Rodent Control Los Angeles
Rodent Control Orange County