Our rodent proofing services are 100% guaranteed and we work locally in Beverly Hills. We offer rodent proofing, insulation removal, and attic cleaning if you have had a rodent infestation. We offer a $200 off special on either rodent proofing or insulation removal. 
We guarantee that your family stays safe and disease-free from the diseases that rodents carry and we also prevent damage to your home. Our services are 100% for rodents and we guarantee that you will never see a mouse or rat again in your home. 
How to tell if you have a mouse or rodent infestation in your home
Some of the following signs will tell you if you have mice or rats in your home:
Droppings in corners and darker areas, such as by doors or near cracks in floors in walls. 
Weird noises coming from walls, ceiling, attic, and other spaces.
Smells and noises coming from vents and enclosed areas in your home, like areas in your home that you know have vents and piping. 
Visible damage to wood, wiring, and drywall. 
Insulation is ripped or shredded where mice have nested. 
Rodent infestations can put your family at risk of disease, such as Hantavirus and rabies. Rodent proofing is a sure way to eliminate this threat.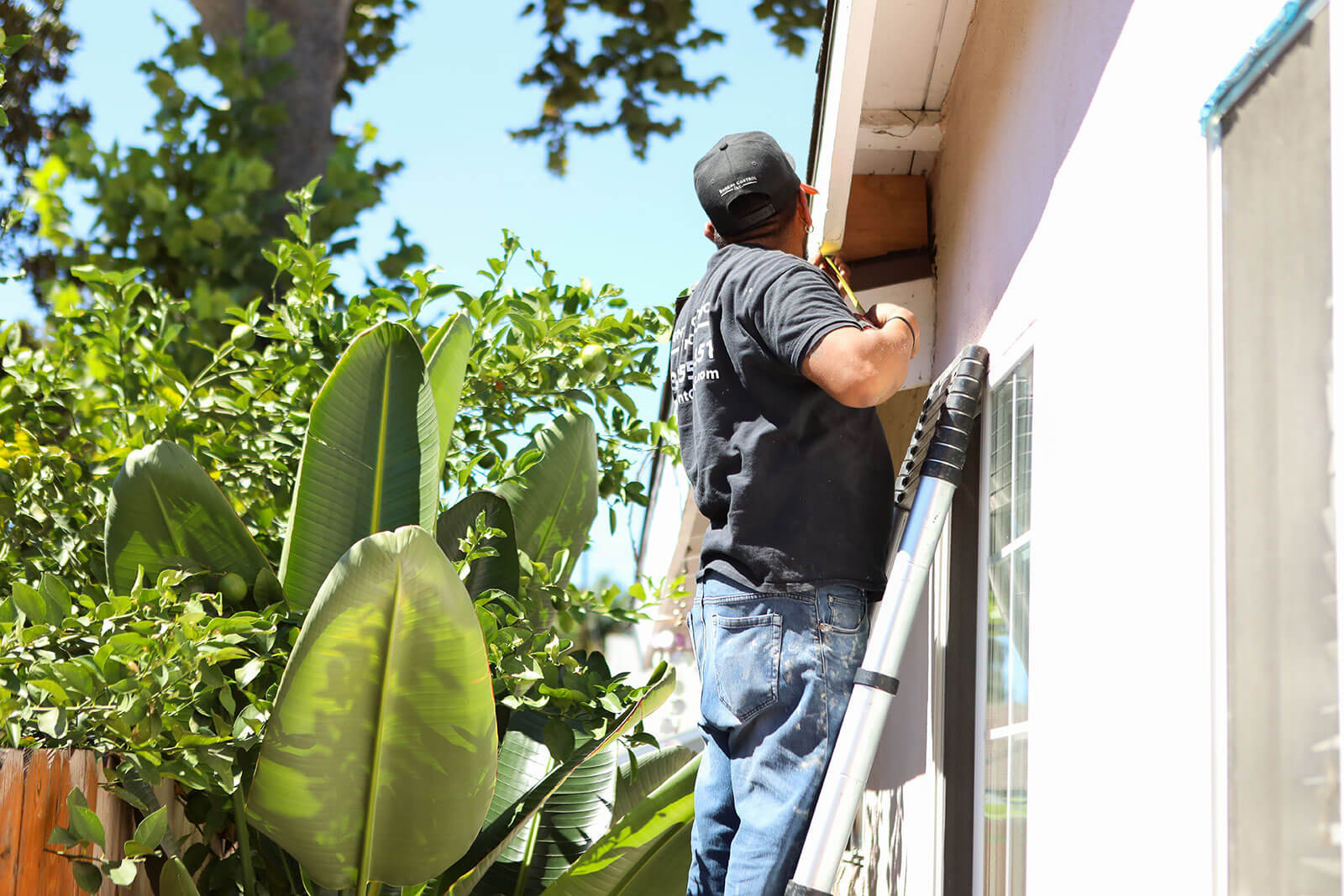 100% Guaranteed Mice and Rat Proofing in Beverly Hills 
Rodent proofers can stop mice and rats in your home. With no source of food, shelter, and water, mice and rats will not be able to thrive in your home. We'll remove any material, like insulation, that has been nested in by rodents and we will make sure that you never see a mouse or rat again. We are the only company in Beverly Hills area that guarantees our work 1000%.
Insulation Removal in Beverly Hills 
Insulation can be a prime area for mice and rats. They nest in these areas during the colder season and will often breed in insulation. Rodent proofing can involve insulation removal to help get rid of any insulation that has been inhabited by rats. Our service involves removing insulation and we offer a $200 special on this service.
Beverly Hills Rodent Proofing For Your Attic
Rodent proofing your attic is also essential for keeping your home free of rats and mice. Insulation is common in the attic of your home and is the most commonly infested area. Not only will they damage insulation, but they will also chew through wiring, walls, and floors. Rats prefer the attic because it can be a warm area during the colder months but a great place to stay cool during the heat of summer. 
Rodent Control, Inc., Your Beverly Hills Rodent Proofing Company 
If you are in need of rodent proofing, Rodent Control, Inc. has got your back. We provide local rodent proofing service for Beverly Hills. Give us a call today at 833-3-RODENT for help today. 
"We went with Rodent Control to help with a mouse/rat that was in our basement and gnawing on all of our stuff. (Protip: don't keep dog food or treats in a basement) Sam is our POC at Rodent Control and has been great and attentive. Can text him and get a response and next steps scheduled. And they follow through. Mouse/rat was caught, hooray!"
"Rodent Control saved the day! I was mortified to have rats in my attic! I was impressed by their prompt responsiveness. From my initial phone call, their customer service has been exceptional. Both on the phone and in the field. They quickly arrived to assess the situation, and were willing to schedule service that week. The field technicians were very professional, thorough, and paid great attention to detail. They closed off all entry points, ensuring a professional and clean look. They cleaned and disinfected the attic, set traps, and arranged the date to come back and check everything. They took care to protect my carpets upon entering the house and performing work. The entire staff was very friendly and accommodating. A huge thank you to Sam and his entire team at Rodent Control!"
"I had a rat in my duplex terrifying my tenants and chewing through water lines causing a mess. Jake and his team saved the day! They sealed up every opening on the perimeter of the building, set traps and released a spray in the basement to eliminate any scent that could attract other rats. These guys don't try to set you up on a recurring monthly plan like most of the bigger corporations will do. They may not be the cheapest but they do the job once and do it right! Nice work!"